On April 11th 2014 at the Technopark was conducted meeting of small and medium businesses Committee with the Regional Council of the Chamber of Entrepreneurs of Karaganda Oblast.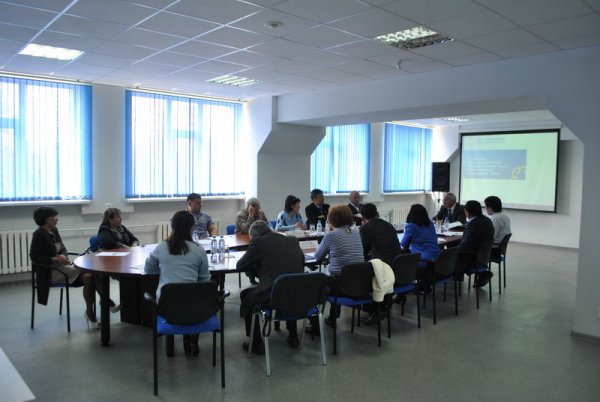 At the meeting presented representatives of oblast entrepreneurs association, representatives of local executive bodies and other concerned parties.
Moderator of the meeting was Director of ChamberofEntrepreneurs of Karaganda Oblast Ermek Abildin Toleuuly.
At the meeting there have been reviewed following subjects:
Formation and election of content of Small and medium usness committee with the Regional Council of the Chamber of Entrepreneurs of Karaganda Oblast;
Problematic issues of small and medium business